Plant care and grooming app
Easily and quickly obtaining crucial knowledge of plants in my vicinity through a simple
process of taking a picture/ scanning in every place I get to travel to.
Quick and simple diagnosing plants that start to shrivel and that were parasite
stricken.
Understanding what every plant needs in order to grow (How much water Optimal climate?
Needed temperature? Etc.).
Realizing what's best to grow inside a house garden / balcony office.
Creating my own catalogue of plants I liked and would like to try and grow on my own.
Competitors in the app market
• Leaf snap
• Gardening companion
• Smart plant
35 years old, from Montana, married and father to 2, accountant. Hobbies: Football, Cooking, traveling and reading. Ben started moving back to working from office after long period of Covid
quarantines, when he was predominantly working from home. His past time activities started including more traveling outside in the open nature, due to Covid restrictions. He even got an encouragement to his Covid
sickness and isolation period from his boss, and was starting to garnish his home with plants he found on his trips. He was starting to notice certain plants started developing weird spots
when brought inside his home, and some of them even got attacked by parasites. He tried managing on his own and with information he got on the web, but he couldn't find one coherent and reliable source
for all his needs, and so most of his attempts failed.
32 years old, from Indiana, single, local government official. Hobbies: Grows song birds, Yoga, poetry.
Leslie has gone on a trip to Yosemite Park with her best friend Ann, and was amazed by the variety of the local flora during springtime. She
wondered whether she could grow some home of it back home with a rather different climate, and couldn't find an obvious and clear answer in
one source. The best solution for her was to map out every possible difference and gap that might hurt the plants she wanted to grow.
40 years old, from Illinois,
engaged, architect.
Hobbies: Jogging and running,
playing the piano.
Chris has been working on a career change for the past decade. He decided
to become an architect and finally got his first and challenging project,
designing a private villa that connects to its environment based on the Zen theory. He needed to find the right type of plants and trees that would fit together and complement each other while not disrupting one another.
He needed ideas both for outside and inside the designed villa. From all places, he headed first to Pinterest, but was quickly overwhelmed with ideas but came short with the knowledge needed to take care of each and every plant, as most of the "pins" were uploaded by unprofessional bloggers.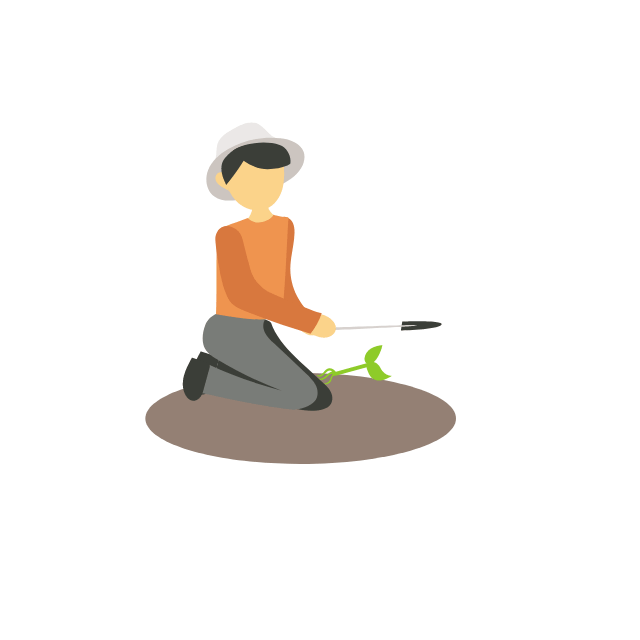 Required conditions for every plant (sunlight, temperatures,
hardiness zones), care guide (water consumption, fertilisation, pruning), pets and diseases, characteristics (type, life span, bloom time, height, spread, habitat, flower colour for or, leaf colour ).
picturing a plant to quickly identify it and starting to study it. In order to
get a good picture for the system to identify it, a "snap tips" button was added to guide the user.
​
designated and privately built catalogues of plants that the
user liked or took a picture of, and filter them by name, indoor / outdoor growth area, and kind of plant.
By picturing from 3 different angles, the user is able to diagnose various
conditions of his plants, and have a ready-made solution for them. Alternatively, instead of taking a pictures of the plant,
the user is able to explore possible diseases through the main menu by plant type or plant part.